Meet the Team at Signs on 7th
Benny Gomez
President & Operations Manager
Benny, a Tampa/Ybor City native, has been in the sign and graphics industry since 1980. His love for Tampa and Ybor City brought the business (formerly known as SBC Signworks) to Ybor and fittingly changed the name to reflect what - and where - we are now: Signs on 7th.
Denise H
Senior Graphic Designer & Print Operator
Denise has been our Senior Graphic Designer and Print Operator since 2009 when she graduated from The Art Institute of Tampa. As the Print Operator, she maintains the Roland Large Scale Printers as well as a Graphtec Plotter. Denise's creative design skills enable her to create one-of-a-kind, eye-catching concepts and deliver professional quality customized signage to meet the demands of all of our customers.
Danny Gomez - ``Danny G``
Production Manager
Danny G is our number one Production Manager and up and coming President of Signs on 7th. If you ask him, the company can't run without him! Following in his father's footsteps, Danny has become a master craftsman; producing, building and installing signage, banners and displays with the artwork from Denise.
Danny Tomlinson - ``Danny T``
Outside Sales Rep
Danny T is one of our outside salespeople. He has been in National and International sales and contracting for over 35 years. He has been with SBC/Signs on 7th since 2010. He is affectionately known to us as ``Mr. Ybor``! But he'd rather be called Colton's grandpa!
Nancy Gomez
Office Administrator
Nancy is the newest of the Signs on 7th team players! Retiring after 30 years with Hillsborough County, Nancy took on the role of Office Administrator. Helping Benny with the day to day office duties and now realizing...``why did I retire?``!!!
Why our clients choose us for all of their wholesale sign needs
Signs on 7th is dedicated to providing the absolute best prices on sign and display design, fabrication, and installation, without sacrificing on the quality of the product or workmanship. Our team is comprised of talented, knowledgeable, and experienced people who will work with you and can share your personal ideas. Unlike a national sign franchise, with Signs on 7th you get to directly with people who know and love their craft, and who work hard to meet even the tightest deadlines.
As you will see from our portfolio, we are well versed with the facets of display, design, construction and fabrication. We keep up with the latest materials, products, processes and technologies, and we work with, rather than in competition with, other top notch sign and graphic businesses. Because of this, we're able to create nearly anything.
Large or unique projects usually begin with an interview where we discuss your needs.   From there your project will take off and all possible avenues will be explored to design and create exactly your desires.  We can work with you or directly with your architect, ad agency or design firm to fashion the pieces they specify and then bring everything together to complete your project.
We often work remotely, via the internet, offering you online proofs and handling everything via e-mail, this allows you to make decisions at your leisure, with no pressure and no rushing to the phone. We work with out of state companies who need projects done in the Tampa Bay Area. We have installed signs throughout Florida and other Southern States for McDonalds, Scotty's, Earthfare and others, and we have done multiple pieces for out-of-state clients for various trade shows and events throughout the Tampa, St. Petersburg, Clearwater, Sarasota area
Client Testimonials
See why our clients love us!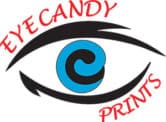 I have worked with Signs on 7th for over 9 years and they always have the best prices and customer service, and their timing can't be beat. When you need the work done right there is no other company that can compare to the effort and the care that they put into each job to make sure the customer is happy.
- Candy Persechino
Eye Candy Prints
0
Years of Experience
Making Quality Signs Since the 1980's
0
Happy Customers
Proudly Serving Tampa Bay & Beyond

Get email notifications whenever we have special sales or events! 
Don't worry, we'll never share your email with anyone else.